The 2020 Pop Conference starts this week! It's online and free, so you can come!
But you do need to register!
My PopCon contribution this year is not a talk, it's a web explorer for the music that defines, unites and distinguishes kids around the world. It's called The Aqueduct of Youth.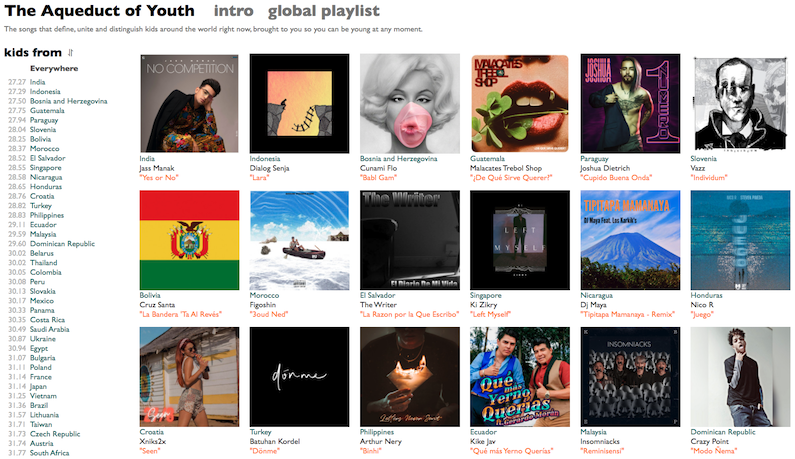 It's part of a panel called
The Platforms of Youth: Meme-ing, Marketing & Streaming
, with five other explorations of "Old Town Road", Christian musicals, aging, Tiktok and VSCO Girls:

You can watch videos from the other participants, drink from the Aqueduct, and then come and ask us questions in our live Zoom discussion session on PopCon's opening day, Wednesday 9/9, from 10:30-11 Pacific / 1:30-2pm Eastern.